Product Description
IC2-KIT (pH + Sodium analyzer)
The Ion analyzer for Sodium & pH is supplied with a comprehensive Software Wizard analysis that offers a rapid and accurate measure (including Good Laboratory Practices (GLP)) and allows to customize your calibration up to 5 customized standards points, among other characteristics. Continuous monitoring is also available for short-term reaction or process studying.
Sodium ion sensor is a half-cell replacement module made up of PVC and can be exchanged for new Sodium sensor when exhausted or any other sensor tip available from our catalogue. Thus reducing environmental impact on waste generation. Just small tip sensors, that are replaced very easy by the user, in less than 1 second.
Take note the limited life expectance of ISE sensor, even they are stored on a shelf or installed in a probe. Different sensors differ in several months in the same conditions.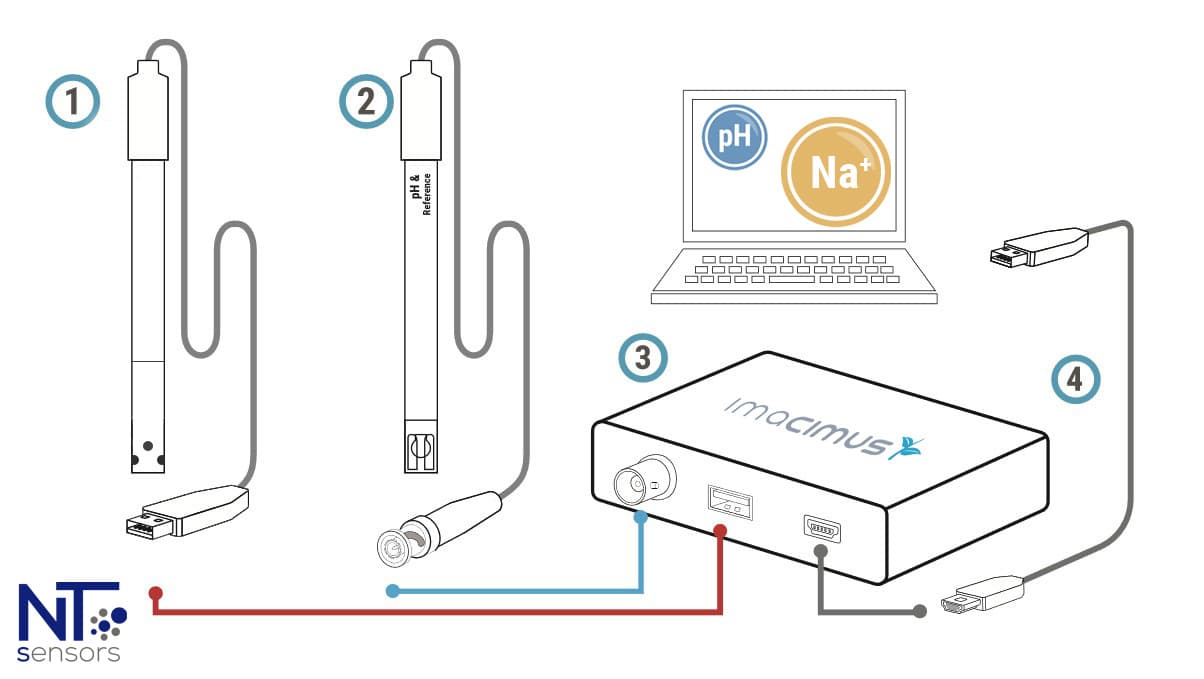 1
Single probe Sodium
2
Single ION pH

3
Sodium meter
4
USB cable
5
NT Sensors software
Need more info about sodium ion-selective electrode? Click here